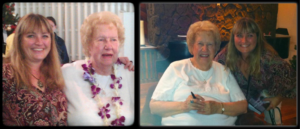 Q

uantum 

H

ealing 

H

ypn-osis

T

echnique is a technique that was developed by Dolores Cannon.  It is a process of going to the super-conscious mind and looking into a deeper level of understanding.  Not only do you clear past lives that no longer serve you, but you also will talk to that part of yourself, that is all knowing and all healing.  This is about a 4 to 5 hour process from start to finish.  There will be time taken to do an intake form and gather information for the regression.  Questions will be formed for the higher self to answer and assess.  Any problem areas mentally, emotionally and physically will be addressed as well before the regression so that as you enter into the regression I have everything you want and need to ask your higher self.  I then take you into a deep regression and move you through the levels of hypnosis to the super-conscious mind.  At this point the questions will be asked and answered and the healing work will begin.  Once that has been done then I will pull you out of the regression, and we will go over your session together and answer any questions you may have at that point.
All QHHT sessions are in person, no virtual sessions available for this technique.
Up to 5 Hr Session
Cost:  $600  ($200 deposit and remainder balance of $400 paid cash/square/zelle/paypal)  If paying balance with a credit/debit card there will be an additional $25 charge.)
**$200 non refundable deposit to book this session. With a minimum of 72 hour notice if you would like to reschedule your appointment to a different day. If you fail to give 72 hours or better notice you will loose your deposit and the session balance will be owed.
Click here to Schedule your appointment and pay your $200 deposit.  Balance of $400 due at time of your appointment.
**If you are looking to become a QHHT Practitioner enter code 'themagicisreal' to save 10% on your in person or online level one course. https://www.qhhtofficial.com/upcoming-courses

Tracie Mahan, CHt